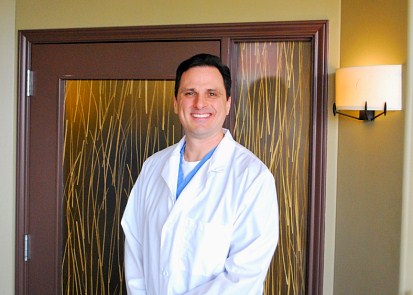 Dr. Chris Gorham, DDS
Round Rock Family Dental was established in 1989 and represents many years of depth and experience. We are proud of our expertise, yet we continue to educate ourselves on current technologies and techniques.
We offer a full set of dental services to our patients to provide a very flexible and tailored treatment plan for each patient. We highly value preventative dentistry to continually keep your teeth and gums disease-free.
Dr. Chris Gorham, DDS, attended the Baylor College of Dentistry and is board certified, bringing over 15 years experience. You are in good hands with one of the most skilled dentists in the region and one that is committed to continual education and improvement.
Dr. Robert Jansa, DDS
Dr. Robert Jansa has been practicing general dentistry in Austin since graduating from the University of Texas Health Science Center at San Antonio in 1984.
In 1989 he opened Round Rock Family Dental – an office dedicated to treating the entire family.
Dr. Jansa is committed to continuing his education and training so that he and Dr. Gorham can continue offering their patients the latest and most effective dental care.