Your Round Rock Dentist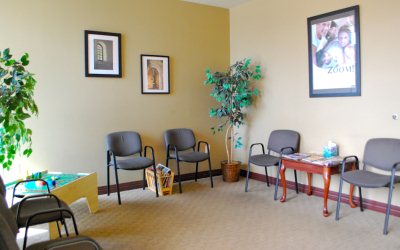 Full Family Dental Services
Since 1989, Round Rock Family Dental has been offering family dental services in Round Rock, Pflugerville and Georgetown, Texas. We proudly cater to all ages and all types of services from routine exams and cleanings to specific procedures such as dental implants, bondings, veneers, crowns, bridges, Invisalign® and Fast Braces®.
Our #1 priority is to offer the highest quality possible while creating a pleasant dentistry experience, even offering sedating dentistry if needed. We also accept a very large amount of insurance carriers to make ourselves financially available to everyone.
Cosmetic Dentistry Services
We know that a smile can greatly affect one's self-confidence. We fully know the value of straight, white teeth and offer cosmetic dentistry service including Invisalign®, Fast Braces® and even the brand new Fastbraces®ClearTM, Porcelain Veneers, LUMINEERS®, Porcelain Crowns (Caps), Porcelain Fixed Bridges, Dental Implants, Composite Fillings, teeth whitening and more!
We have immediate solutions to gaps between teeth, misaligned and stained teeth such as LUMINEERS® and long-term solutions as well. We want to give you the full array of options to decide upon for improving your smile.

Children's Round Rock Dentistry Services
We take delight in helping children have a pleasant and gentle dentistry experience. We have years of experience in this area with all ages starting at age 3 and up. Sedation dentistry is available to help reduce discomfort and anxiety with nitrous oxide or oral sedation.
We are quite proud of the flat screen TVs in our exam rooms which is very helpful for distraction and relaxation especially for pediatric dentistry. It is very important to introduce small children to the dentist environment and slowly help them establish familiarity and not fear.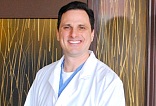 We have over 25 years experience as dentists. Our staff of Dr. Chris Gorham, DDS, and Dr. Robert F. Jansa, DDS, holds themselves to the highest standard of care. Our reputation is very important to us and we always strive to back it up with our level of care provided.
We focus on preventative dentistry. The idea is that with the care we provide, we prevent diseases of the teeth, gums and jaw. We place great importance on routine check-ups and establishing long-term relationships with our patients.
Our Reputation as a Round Rock Dentist

New Patient Forms

Please click to download
Fill out for your convenience
Bring in with you to your appointment
Round Rock Family Dental Video
Why Choose Us?
We offer one of the oldest, most established practices in Round Rock, Texas
Our extensive experience and continuing education teaches us how to be the best in our industry
We pride ourselves on building strong relationships with each and every patient because we actually do care
We make our services affordable accepting a vast array of insurance carriers
Our doctors and hygienists highly value gentle dental care because that is often a common complaint of patients and we set ourselves apart in that respect